游戏介绍:
《帝国霸业-银河生存 Empyrion – Galactic Survival》是一款3D开放世界的冒险策略类独立游戏,在游戏里,你可以穿越空间和陆地上的行星,在整个充满敌对的银河里,你需要建设自己的基地,搜索新区域,并击败外来的敌人,最终存活下来!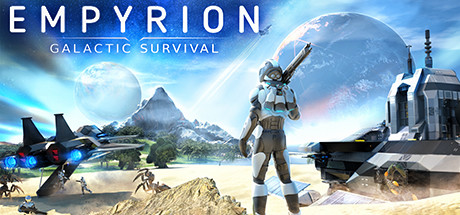 游戏特色:
太空和行星探索:
绝对的自由的探索在等着你:比如在两个行星间翘曲跳跃;或者直接飞上行星的卫星;在一个陌生行星地表降落然后徒步旅行看看风景。你可以探索各种不同的神秘外星种族,或是感受奇异的外星动植物。这是一个充满挑战的沙盒游戏,无数生动的行星等你到来!
完整的星系系统和开放世界:
游戏会按照预先的设置生成一个完整的星系,包括恒星和数个行星及行星上各种有趣的建筑。并且每个行星都会有其特点(可以设定不同的行星类型、重力、大气环境、卫星数量、地表覆盖、地势和湖海、动植物、气候、天气以及资源)。
建筑和建造:
你可以自行建造你想象中的大型宇宙母舰,小型战舰,宇宙空间站和各种奇形怪状的行星基地。——也可以去Steam创意工坊下载一个蓝图,修修改改成你的自定义建筑或飞船。
生存模式:
从你的逃生舱出来,把能带的东西都带上,然后就想办法在一个完全陌生的环境里生存下去吧。食物和氧气会不足,各种资源更是稀缺,没有多少子弹,外星动植物和行星的鬼天气会想方设法弄死你,即使你侥幸不死也很难在一些奇怪的角落里躲开那些潜伏已久的"刺客们"的最后一击。与在地球上不同,在一个陌生的星球上生存哪怕只有一天,你也必须绞尽脑汁准备完全。
创造模式:
就是一个让你梦想成真的地方,无所顾忌的建造吧,没有饥渴、资源和敌人的烦恼。有信心的话请加入我们的社区,往Steam创意工坊里上载你的"伟大杰作"吧。
单人游戏和多人游戏
你可以选择独狼的生活,也可以拉着朋友们建立派系:与你的朋友组队,或者同其他派系结盟,或者直接干爆他们,随你所愿。你可以在一个PVE区域里建造一个温馨舒适的宫殿居住;或者到PVP区域去打劫别人的财富;甚至可以让你们的派系独霸所有PVP区域!此外,创意工坊里还有不少好玩的剧情等着你下载呢。
野生动物和敌人:
不要被星球上那些乖乖的小兔小鸟迷惑,大多数的野生动物都只想着一件事:扭断你的脖子。当然,那些主动攻击的外星无人机、外星人士兵、和建筑守卫们想的不太一样:就是一看见你就把你轰成渣!所以,你要武装你自己,拿好手里的各种武器或者安装个远程炮台之类,把那些残忍和隐蔽的敌人先轰趴下。
采矿和资源收集:
生存模式下要想建造点什么东西,你首先得收集和挖掘资源。找到矿床直接挖或者掏空那些富含稀有资源的小行星,当然,你也可以掠夺和搜刮你路过的那些外星人建筑,如果你本事够的话。
包罗万象的工艺配方:
学习如果精炼资源以及制造零件,在你的基地里制造各种道具,或者在你移动时也可以这么做。用一系列不同的设备、武器和各种小物件装备、装饰你的飞船或者建筑,只要你愿意。
打猎,种植和食物系统:
种菜收菜,种水果收水果,然后再去打猎弄点肉,这样,你的美味大餐就准备好了。一些植物能直接填饱肚子,一些植物是药用的,甚至一些植物可以直接当做急救包。
升级和科技技能树:
几乎做任何事情——都会给你涨经验升级!升级之后获得的升级点可以解锁科技技能树里新的配件、设备和武器。
改变地形:
每个行星的地形都可以随意改变。你可以完全重新定义一个星球的地形,并在上面设定你创造的各种建筑。你可以打个洞,或打穿一个深深的隧道再建家。帝国霸业绝对是一款完完全全的沙盒游戏。
最低配置:
操作系统: Windows (7, 8 and 10), 64-bit system required
处理器: Dual-Core Processor 2.5 GHz or better
内存: 8 GB RAM
显卡: AMD RX 550 / NVIDIA GTX 1050 (min. 2 GB VRAM)
DirectX 版本: 11
存储空间: 需要 10 GB 可用空间
声卡: DirectX® compatible
附注事项: SSD is highly recommended
推荐配置:
操作系统: Windows (7, 8 and 10), 64-bit system required
处理器: Quad-Core 3 GHz or better
内存: 16 GB RAM
显卡: AMD Vega 56 / NVIDIA GTX 1660 Ti (min. 4 GB VRAM)
DirectX 版本: 11
存储空间: 需要 15 GB 可用空间
声卡: DirectX® compatible
附注事项: SSD is highly recommended
游戏视频:
游戏截图: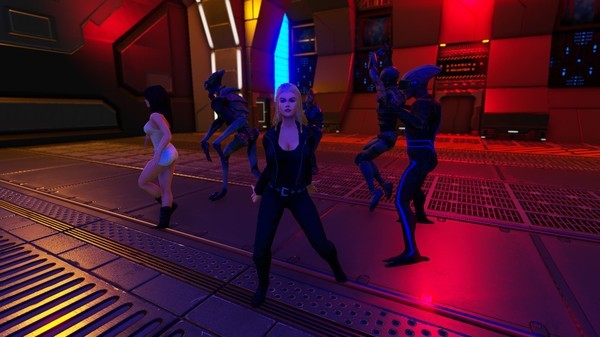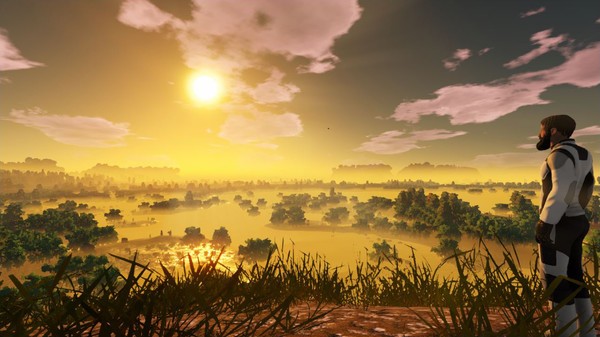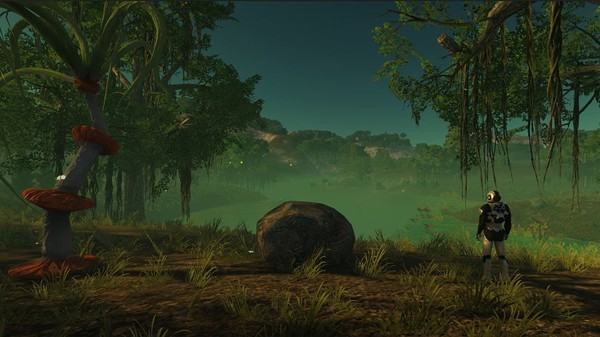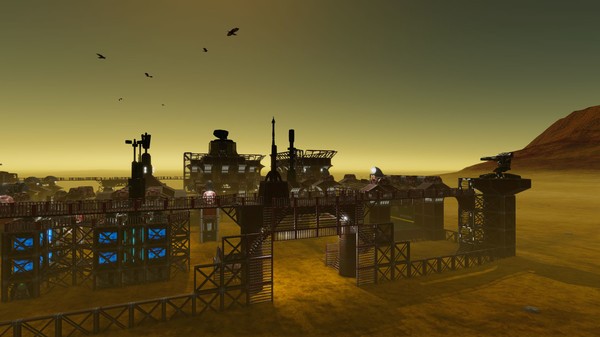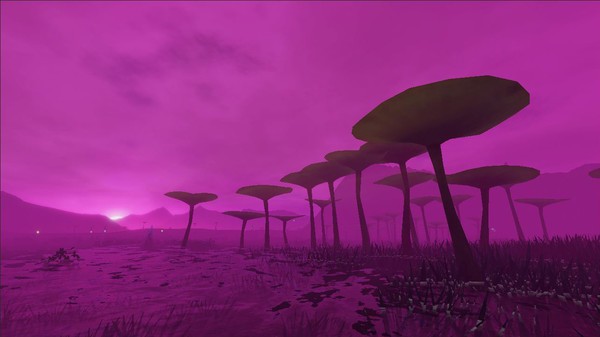 说明:winRAR解压,安装游戏记得全英文路径,关杀毒软件哦。
steam:https://store.steampowered.com/app/383120/Empyrion__Galactic_Survival/
发行日期:2020年8月5日
设置中文:主菜单->OPTIONS->Misc->Language选择Chinese
新闻 来自:Empyrion – Galactic Survival 已发布 1月14日周四 Experimental v1.4
Hi Galactic Survivalists!
We all hope you had a good and healthy start in 2021! 🙂
Today we are releasing Version 1.4 Experimental. We invested quite some time investigating and improving several topics, for example finding a better solution on how explosion damage is handled, adding more elements to the customization system (including the possibility to add sounds, crosshairs and entire asset bundles!) and giving all those scenario builders additional 2048 new free-to-use Block IDs!
In terms of content we added new POIs, some factions now will fight each other, you can now use the Connected Toolbar with Traders and the Empyriopedia has received its first major work-in-progress update, now adding/including information and details about solar systems, suns, planets, ships, characters, explanations on all the new game mechanics (since Alpha 10) and more.
Please have a close look at the changelog below. More info about certain topics, explanations and a chance to give your feedback on them can be found stickied in the EXP feedback forum: https://empyriononline.com/forums/experimental-features-discussion.35/
As always please note
Report bugs and issues right over here: https://empyriononline.com/forums/bugs.34/
Fixed bugs for the Experimental branch can be found here: https://empyriononline.com/forums/tracking-filed.91/
Fixed Experimental version bugs can be found there: https://empyriononline.com/forums/fixed.90/
For discussing the new and updated features, please head over to the Experimental Feedback forum: https://empyriononline.com/forums/experimental-features-discussion.35/
Have fun exploring the v1.4 Experimental!
Empyrion Dev Team
====
Hotfix: 2021-01-19 EXP v1.4 (Build 3241)
Changes
Added new POI and OPVs for Pirates, Warlords and Kriel (thx to sulusdacor, Escarli, jrandall)
Updated: Starter system gas giant moon orbits (SpaceOrbitSectorStarter) now have no heavy combat vessels anymore
Updated: Starter System orbits & starter system sector orbits drone & opv setup updated to new syntax
Updated: +ExampleSpace (removed double-entries from Freighter setup)
Update: ajusted snow planet night color tint + added new description text for playfield.
PDA: Improved rewards presentation (own area with icons)
Space: slightly bigger distant stars (15%) and less star flares to have more crips distant stars
Changed: Inital Base Attack in Tutorial Scenario now weaker/only stun drones
Sun flares in space: corrected flares to use right colors, also adapted size a bit
ItemsConfig.ecf: added RepairCount for items to specify how often an item can be repaired (before that it was hard coded to 7). For now it is limited to 0 – 7.
Added possibility to not show a sun flare + model on planets by specifying "SunFlare: EnvironmentalEffects/SunFlareNone" and "DayLightIntensity: 0" in playfield.yaml
Drone yaml file config : remove the need to define the drone Type in the Stock description
Updated some planetary playfields: replaced faction creatures (f.ex Assassins = Kriel) with Legacy creatures where appropriate
Updated EGroupsConfig.ecf : added new groups for infected creatures
Updated ItemsConfig.ecf weapon entries of planet and space drones
Updated EClassConfig.ecf space/planet drone entries
DialogueSystem: SetNPCName('name') will now also work within one dialogue state
Fixes
Fixed: volume capacity of some SV/HV containers was much too high
Fixed: corrected trader discounts in scenario IvD:Conflict of Cygnus
Fixed: R2T not working in MP
Fixed: Lights do not take area (blast) damage
Fixed: "BallFlower03" invisible in radiated biomes
Fixed: Exception when "Next product" timer counts down
Fixed: AI space vessel stops after you discover it
Fixed: Exception when attempting to use the BP factory
Another fix for showing distant nebulas in space: starting to fade out at 50LY now, until 250LY they are fully faded out
Fix for sporadic log error output "Material doesn't have a texture property '_MetallicGlossMap'"
====
Hotfix: 2021-01-15 EXP v1.4 (Build 3237)
Changes:
Nebula visible distance: set back 250LY (fixing bug that they were visible nearly through the whole galaxy)
GalaxyMap: showing stars of different size now also in different sizes (but clamped between size 10 and 14 to avoid too small and too big stars). Also desaturizing colors of distant stars.
Space View: showing flares around distant stars smaller.
Vehicle controller : Player exiting vehicle will now reset the pilot mode to the center (if active) and stop the movement and the rotation of the vehicle
Updated/added inline / head area documentation info on BlocksConfig.ecf, Containers.ecf and Dialogues-config-and-examples.txt based on 1.4 additions
Updated GalaxyConfig Non-Territory Space: added Warlords faction (default hostile/non-interactive), Increased percentage of Pirates, Removed DESC faction
Changed: Cargo volumes of containers are now correctly calculated by model shape based on using VolumeCapacity as a base value.
Fixes:
Fix for items in containers of Blueprints getting broken when bulk processing Blueprints using tools or the BP editor
07725: Powering off landed ship causes repositioning of player inside it
Fixed 07168: Volume capacity tooltip info is not the same as what is shown in the logistics window
====
UPDATE: v1.4 (Build 3236)
Changes
Explosives changes
Explosion on structures is now calculated on a voxel base, not on blocks any more. This results in explosion not penetrating through solid blocks any more (esp. none regular cube blocks, f.e. windows or thin walls). With this change, the damage distribution will change, but we took care to keep mostly the existing damage values.
Console cmd 'di' was enhanced with 'di expv' and 'di expr' to show damaged voxels and explosion rays to them.
Explosion damage: corrected linear interpolation of damage (was too high before)
Explosion start position: small change so the start position is not within a solid voxel to avoid the explosion damage travelling into a structure if it shouldn't
Explosions: now combining explosions that happen at the same block position.
Add parameter for console command 'di bdinfo  [clear]' to show the block damage
Explosion damage: optimization to not process blocks that were not damaged (shown as green voxels now in 'di expv' debug view)
Decals
First working version of decal gun. Please add a 'decalsdef.txt' to 'SharedData/Content/Prefabs' containing all decals the gun can use (same syntax as decals.txt).
Decals guns: add MP support
Decals: allowing to add Unity GameObjects as decals (models, particle effects, etc) by specifying "Asset=@assetbundle/objectname" in the decals text file for a decal
Decals: added support for audio files (ogg and wav supported). Use "Audio=", "AudioVolume=", "AudioMinMaxDistance=,", "AudioPlayMode=Single|Loop" to configure it
Decals: added AudioDoppler=true|false to be able to switch off the doppler level on a decal (default true) to avoid any pitch change when approaching an audio decal with speed.
Video decals: setting size to very small until video is loaded to avoid showing a white background for a short time
Structures with decals saved as Blueprints will now also save the used decals.
Structures now also save placed decals.
Decal system: added -Glossiness: [0-1] to decals.txt to allow transparency without reflections
Added SharedData/Content/Prefabs with some example data for the decal gun.
Crosshairs
Added possibility to mod the crosshairs: put a "Crosshairs" asset bundle into the "Bundles" folder of your scenario and add textures with name crosshair_normal, crosshair_focus, crosshair_aiming, crosshair_ship into it to override the existing crosshairs. Let us know if you want to change the crosshair on a per item base.
Now also scaling the crosshair for the ship controller with the screen resolution.
Improved crosshair modding: allowing to specify a crosshair now on a per item base, use Crosshair: @bundlename/crosshairname in ItemsConfig.ecf.
Use crosshairname_focus for the focused state, same with crosshairname_aiming and crosshairname_ship for the ship hud.
Additional info for crosshair modding
changed crosshair modding in a way that every item can now have its own crosshair. specify Crosshair: @bundlename/crosshairname in ItemsConfig.ecf
the bundle "bundlename" must contain a texture (with alpha channel) of name "crosshairname" that is used as the crosshair.
if the bundle contains additional textures "crosshairname_focus" (for the focused state), "crosshairname_aiming" (for the aiming with red dot active), "crosshairname_ship" (for the ship crosshair), they will also be used
there is the possibility to replace the default crosshair by using a bundle with name "crosshairs" and a texture with name "default" (and "default_focus", "default_aiming", "default_ship")
Misc
BlocksConfig: supporting now 4096 blocks in total (old: 2048). For blocks >= 2048 no Id tag is supported any more but the mapping will be done dynamically using name to id mapping tables that get added to savegames.
Blueprints: internal version increase to version 28. internally saves now block id mapping. do not use BPs created/changes with version 1.4 in older versions of the game (f.e. 1.3)!
Allowing to mod items with bundles now. Please specify @bundlename/GameObjectInBundle for Meshfile or DropMeshfile in ItemsConfig.ecf and add this asset bundle to SharedData/Content/Bundles in your scenario.
Added: some properties for ModAPI some interfaces
Added: description for console cmd 'gm ic' that makes the player only invincible.
Added: Colonist Mining Outpost (thx to Kaeser)
Added: Croesus Ore Mining orbital station (Colonists; Thx to Kaeser)
Added: Colonist Waystation 5
Added: cmd prefabinfo now accepts special group name '$own' to process user blueprints
Added: Scenario Workshop publishing now allows png files (needed for transparency)
Added: Control Panel's Trader and Spawner properties now use searchable dropdown lists
Added: Scrollable dropdown list searches are now case-insensitive
Added: Caching of network packages that should result in less memory fragmentation in MP games
SharedData: added file extensions .ogg and .wav to also update audio files.
Increased scenario limit from 200MB to 500MB once again
ParticlesAudio: added script for playing a sound effect on a particle spawn/death (please be aware that this can bring down performance if used wrong).
XRefActivate: added support for particles with a checkbox if transform is a particle effect (in that case Play/Stop is called).
Ammunition in structures (turrets, fixed weapons) is now manged internally in the structure and not with the block meta values any more.
If a block model cannot be found, a dummy white cube is added and an error is issued. Before that change, the loading of the game was aborted.
Asset bundle loading: now unloading external asset bundles when going back to main menu. With that change it is enough to resume a game from main menu to test changed bundles (don't need to quit the game any more).
DialogueSystem: removed line limit on OptionExecute_X. Supporting now tags in all code tags.
DialogueSystem: added IsFactionDiscovered() to find out if the local player already has discovered the specified faction
DialogueSystem: added function SetNPCName('name') to allow changing the title of the dialogue window during a running dialogue. Call SetNPCName(null(
Faction discovery: only showing POI for respawn of a faction that the player has already discovered now
Token.ecf: now supporting MarketPrice for tokens
Trader window: now showing correct custom icon for tokens
Talking to trader entities: reputation check is now only done on factions that have reputation enabled.
Added: 'Tags' column in Blueprint list in BP window
Medic station block: in NPC POIs the access is controlled now by the reputation (needs to be friendly or honored). So you can remove the 0000 public access lock code in medic stations/clone chambers.
Optimized story game start (first PDA mission) for a more fluent experience
Solar System Generation: added MoonOrbitType, Faction, FactionAvoid to PlanetTypes
Solar System Generation: added WarpTargetOrbitTypes to GenerationParams
Faction.ecf: ignoring and outputting error message when you try to set Friendly/Unfriendly/ClaimTerritory to a player faction
Proximity log for playfields is now limited to the playfield the player is in (request from the PvP community).
Factions.ecf: added flag AttackNPC for NPC factions allowing to attack other NPC factions that have this flag enabled
Factions.ecf: Admin faction needs to have 'NPC: false' set
Factions.ecf: fixed problem that Friendly/Unfriendly flag only worked when NPC was not set to false
DefReputation.ecf: correct wrong example for rivalry reputation matrix
Not showing ingame message "Cannot damage this block with this weapon" if a rocket is used.
Changed: Moved Characters back to Empyriopedia
Changed: Moved Faction info back to Empyriopedia
Changed: Grouped stroy progress in Journeybook
Loca update: Main scenario, Tutorial
Changed: Factions Zirax, Legacy, Kriel, Pirates, Alien will now attack each other
Updated: Loca Dialogues
Updated: space_dynamic.yaml for +ExampleSpace (corrected drone setup)
Empyriopedia: Added new Planets and Resources overview + updated Factions and Characters
Empyriopedia incremental update #2 (adding sectors, celestial objects, ships, drones, info about new game mechanics since ~A10/11)
ControlPanel: LootID field allows now 4 character (instead of only 3)
Solar System Generation: added possibility to have a SolarSystemConfig_Defines.yaml to specify default PlanetTypes, MoonTypes, POITypes, OrbitTypes that can now be omitted in the other yaml files
Containers.ecf: allowing now 1023 container ids (instead of 255)
Updated Attack/Defense values for all prefabs and stock prefabs
Added/Updated: BarrenScorched (+Orbit), TemperatePlateau, DesertBurnt, Lava Orbit, SolarSystem Type G (thx to Escarli & Needleship)
Updated: Solarsystemconfigs (adding the aforementioned)
Fixes
Fixed: PDA become broken on open second time
Fixed: Some mushrooms showing invisible
Fixed: Overlapping plants & terrain deco
Fixed: 07706: New PDA chapter's Group and Faction parameters don't work in Coop/MP
Fixed: Xenu Dronebase starter terrain not removed
Fixed: Vessel off reposition bug
Fixed: CV's in orbit with thrusters off move away from the player
Fixed: Cyborg not shooting at player when being attacked
Fixed: PDA Exception when resuming a Creative game after a Survival with active ChapterActivations
Fixed: Orbital Trading station variant 3 had locked doors
Fixed: trader window not showing token names correctly
Fixed: Loss of vessel speed
Fixed: Exception and outputting error message when a trader entity was not defined in EClassConfig.ecf
Fixed: Exception when a dialog state was not found.
Fixed: Exception when a trader type was not found.
Fixed: Possible fix for Alien/Human Soldier NPCs running out of ammo (please retest!)
Fixed: Missing loca string on end of Wins & Losses mission
Fixed: SV laser drill icon missing in the weapons bar
Fixed: Wrong calculation for Blast damage area
Fixed: Blast damage goes through 1 layer of blocks
Fixed: Crosshair needs to scale with Screen resolution
Fixed: Each relog gives free Unlock Points
Fixed: Use case of AI drones tracking & firing at a player who is under terrain
Fixed: COQ when multiple devices and blocks explodes
Possible fix for Exception on a pf server when structures use decals
Fix for explosion damage different in MP and SP if multiple rockets hit the same block at the same time
Explosion damage: fixed problem that not the whole area around an explosion was taken into consideration, leading to checkerboard patterns sometimes.
Fixed: 'Faction' and 'FactionAvoid' in SolarSystemConfig.yaml
Star search dialog: fixed problem that [Sun Back] was not showing in result list, removed duplicate star results
Fixed: Decal videos can appear blank after teleporting
Decals: fix for assets not showing up in MP
Decals: fixed "-ColliderMode=Collision" not working for model decals. fixed regression that scaling was not working with the decal gun.
Decal gun: fixed regression from last build that decal videos did not scale correctly
Decal gun: fix for not able to select and reposition '3d model decals'
Decal gun: fixed scaling not keeping aspect ratio
Fix for sometimes not possible to load into a game in MP
Fix for Exception when opening containers in a new creative game (regression from the 2048 block limit change)
Fix for decals not getting saved when placed with the decal gun.
Fix for pistol fire animation sometimes stopping on wielding the pistol the first time
SharedData and LocalCoop: fixed problem that files > 1MB were not transferred resulting in a connection break.
SolarSystemGenerator: fix for not taking the new tag 'MoonOrbitType' from SolarSystemConfig.yaml into consideration correctly
Fix for lagshots with hitscan weapons in MP
Fixed: Stopping an AI vessel by destroying the core doesn't allow players to move inside
Fixed: problem that turrets had problems firing at players that were moving (fast).
Explosion on voxels: BlastRadius is now used correctly also for 0.5 blocks
Fixed: Container CoM moving to the edge of container when adding items
Fixed: repeated PDA info popup on resource deposit drilling
Fixed: Blast damage doesn't apply if the player exits from a turret before the shot hits it's target
Fixed: Server-side muted players should only be globally muted in private and global chat channels
Fixed: Colored background panel of an LCD projector stays visible even if the structure is not powered
Fixed: turret targeting ignores all entities
Fixed: Turrets AI targeting at closest target glitch
Fixed: flamethrower getting affected by wind zone leading to strange visuals
Added console command 'damage' that toggles between SI and damage debug view of structures. Attention: for the switch to work correctly you need to reload/regenerate the structure you want to see the damage values
Loading screen: logging to console if a screenshot cannot be found
Fixed: Vessels getting repositioned either below or above where were left upon returning to them
Fixed: Reputation of not yet discovered factions could be changed with GIN/Amabassadors
Fixed: Credibility Seal ZIRAX did not update reputation of Zirax Houses
Fixed: IsFactionDiscovered not working / leading to CoQ > check updated syntax example in Dialogues-config-and-examples.txt!
Fixed: Item loss in dropboxes when cargo containers use more than 64 cells
Fixed: Instance container drop logic (possible fix)
NullRef, DroneGenericData.Init() when GameStats : EnumGameStats.IsAIManagerEnabled is set to false
Fixed: Not possible to use Logistics Network with sell/buy from traders
money cards will be used if in player's own or the Connected Toolbar (CT)
items will be put in CT (if visible when buying) and in CC if available
EAH
Updated EAH https://empyriononline.com/threads/tool-eah-empyrion-admin-helper-v1-52-x.5771/page-71#post-426804
常见游戏安装错误解决方法:
1、报错缺少DLL文件。安装系统常用运行库https://www.lanzoux.com/b0bwqvazg密码:dkw8
2、双击程序没反应。文件夹不要有中文例如D:\BaiduNetdiskDownload\生化危机重制版,后面中文路径改成英文
3、出现启动Steam程序。免DVD补丁未起作用,解压时关闭杀毒软件,防止误杀。
CODEX/PLAZA镜像版游戏怎么安装?镜像游戏怎么改中文?/310833.html
资源来自于网络,版权属于作者,仅供交流学习,严禁用于商业用途,请于24小时内删除!如喜欢,请支持正版。